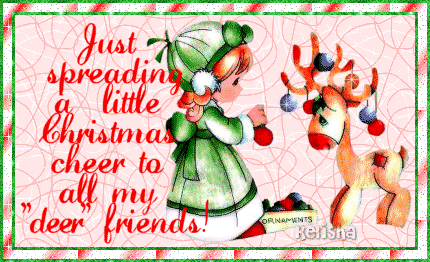 Well here it is Saturday morning and I am trying to get really started for the day.
It is already 2:31 and I have been up since 9 this morning.
The only thing is I have just cleaned up for the day. It has really made me fill better but I am getting bored. I want to go Christmas shopping and I know that I cannot really do that at this time.
Now Kristi has taken me out a few times but I tire easy and really cannot constrate on what I am doing. Maybe one day next week I will fill like doing something.
Kristi fixed me turkey, dressing, swwet potato casserol and olives. That was at 12 and it was wonderful. I am still full. :} :}
Harrison is out playing with one his friends from the neighbor hood. I just saw him running in their drive way and he looked so happy. A big smile on his face.
Kristi has added me a photobucket to my computer and I am trying to learn how to use it. Sooooooooooo, bear with me as I am learning to use this new feature.
Hope all of you will have a great day and I will visit with you some more tomorrow if I am not to tired.
Love to all,
Nanny